DISCOUNT SYSTEM PRICING FOR NONPROFITS AND EDUCATIONAL INSTITUTIONS
If you are nonprofit, religious, or educational institution, 3R Technology can provide low cost desktop and laptop technology solutions to fit your budget. As a Microsoft Registered Refurbisher, we can provide Citizenship licensing to your organization at minimal cost.
We have 3 available configurations for both laptops and desktops, to serve a wide range of applications and budgets. Systems can be customized with additional storage or other features at nominal cost.
Please inquire for pricing on available inventory:
Our discount pricing program includes:
✔ 10% discount off Base System Cost (BSR)
✔ Additional quantity discount of 15% off BSR on orders of 10+ units
✔ Microsoft Windows 10 and Office 2010 Pre-Installed
- $25 for Microsoft Windows, $25 (optional) for Office 2010
✔ All systems are major OEM brands only: Dell, HP, and Lenovo
✔ Desktop packages include USB keyboard, mouse, and power cable
✔ Inexpensive display options (19" and larger) available
✔ All laptops have built-in wifi
✔ All systems are fully refurbished, guaranteed cosmetically grade A/B+
✔ Systems come with a 90-day warranty for repair or replacement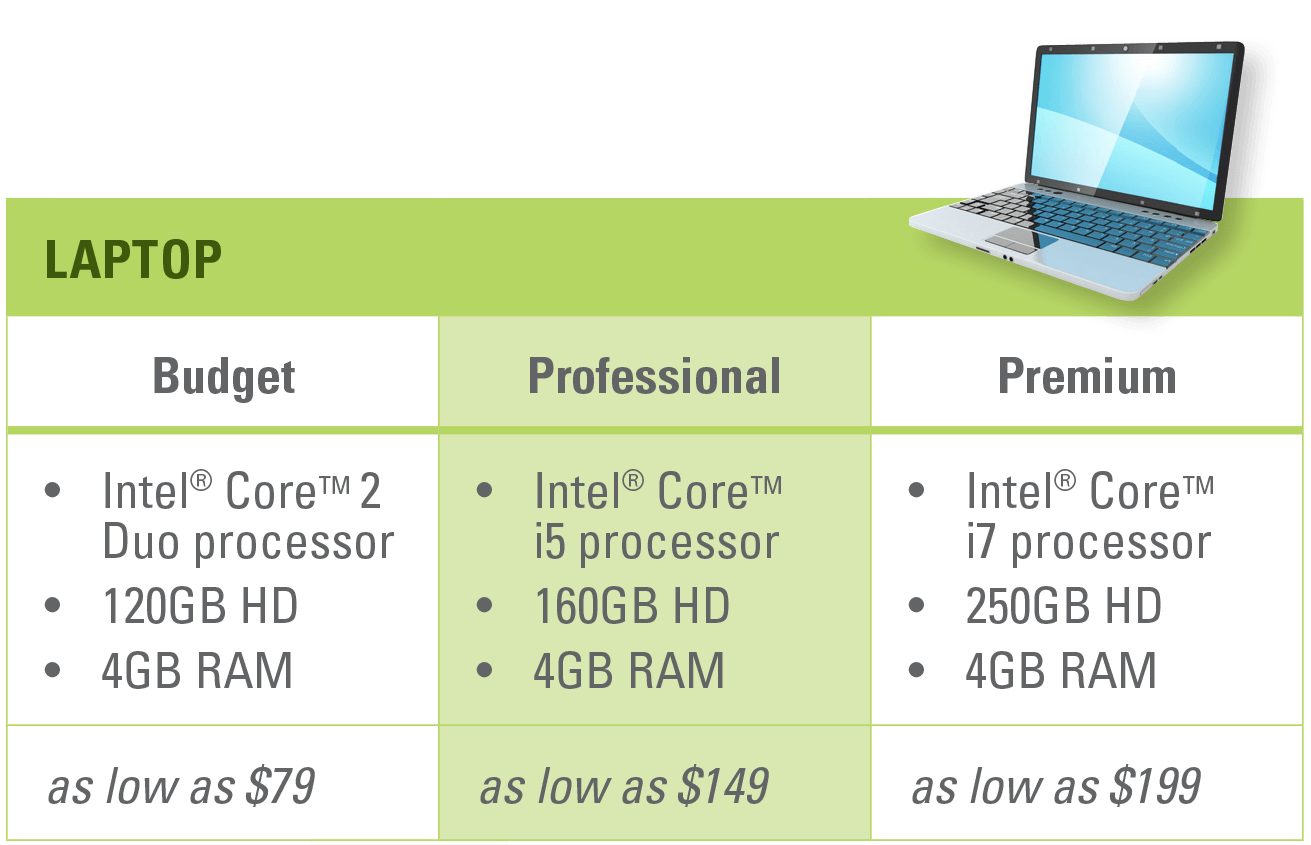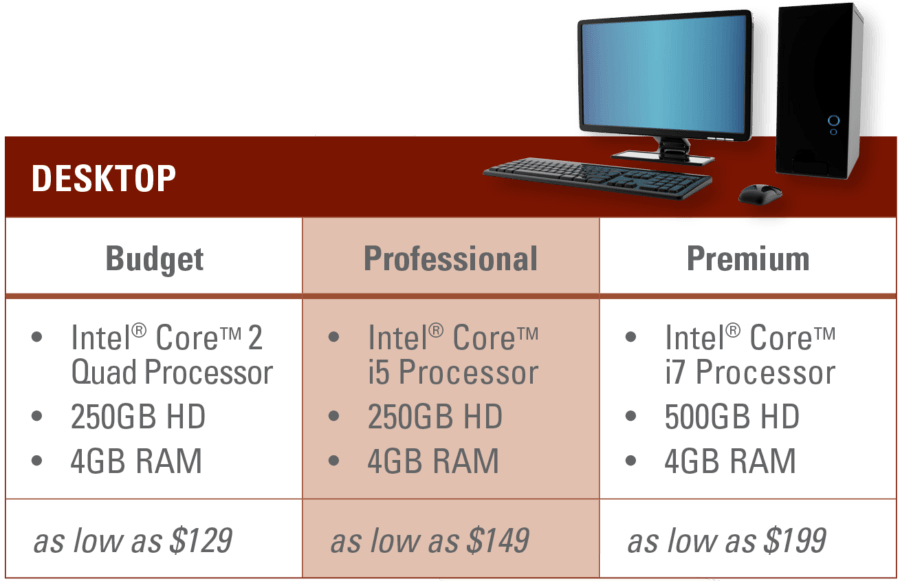 Definition of nonprofit - Nonprofits and non-governmental organizations must be recognized as charitable organizations in their respective countries in order to be eligible for Microsoft Nonprofit Programs. Eligible organizations must also operate on a not-forprofit basis and have a mission to benefit the local community that could include, but is not limited to: Providing relief to the poor; Advancing education; Improving social welfare; Preserving culture; Preserving or restoring the environment; Promoting human rights; Establishment of civil society.