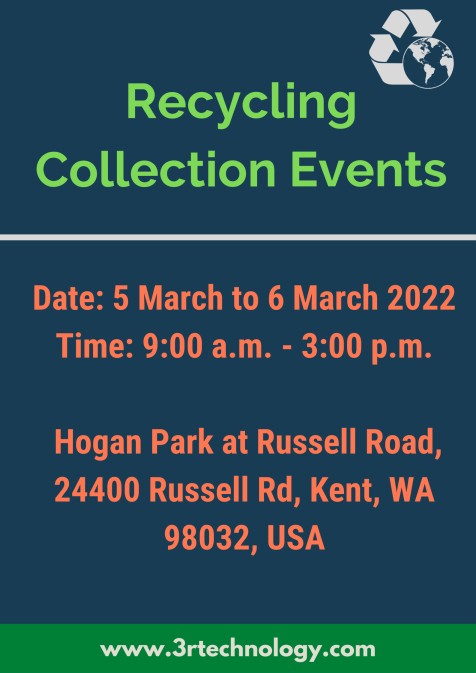 Recycling Collection Events
The City of Kent hosts a Free recycling collection event from March 5th to March 6th, 9:00 am to 3:00 pm. That allows residents to dispose of recyclable items not normally accepted at the curb. Instead of going to the landfill as trash, all items collected will be reused or recycled!
What items you can bring:
Appliances

Batteries

Bulky yard debris

Cardboard

Documents for shredding

Electronics (No TVs or monitors – visit e-cycle Washington for more details)

Mattresses

Porcelain – toilets and sinks (remove seat and wax ring)

Propane tanks

Scrap metal

Styrofoam

Tires (Passenger tires only – limit 10)

Textiles
For more details you can visit the City of Kent's recycling events calendar.