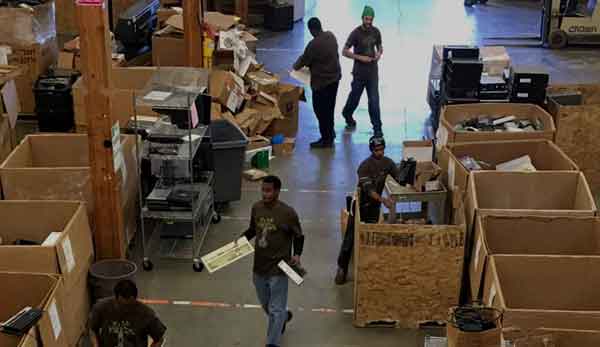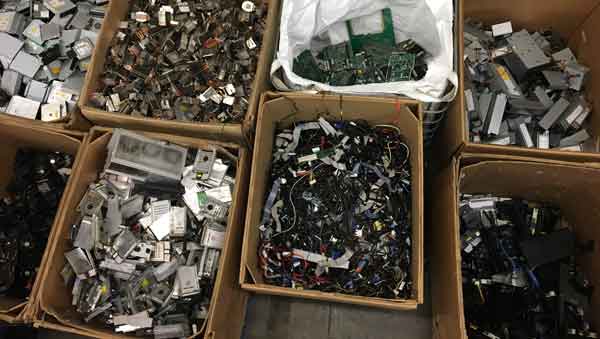 Once any premium services are applied, and the pickup material is weighed, processing and sorting begins:
Hard drives are removed from equipment and either wiped with a 3-pass binary wipe process or shredded.
Equipment that may be reusable is separated for further evaluation, testing, and refurbishment.
Toner and ink cartridges are removed from printers and copiers.
Batteries are removed, separated by chemistry, and insulated and packaged per US DOT requirements.
End-of-life equipment and material is dismantled and separated by type into components such as ferrous and non-ferrous metals, insulated copper wire, plastics, circuit boards, breakage.
The resulting materials are packaged, aggregated and transported to regional downstream facilities for further processing, including shredding and electromechanical separation and ultimately to its final destination at a smelter. Resulting commodities then can be reintroduced into the market as raw materials for the manufacturing of new goods.
All our processes and those of our downstream partners conform to the strict R2:2013 standard for e-waste recycling.