The remaining value of your outdated IT equipment can make a difference, now and for future generations, to preserve the environment, further education, and provide opportunities for under-served communities. With the make IT count program, YOU have the choice. You decide where your valuable contribution goes, being assured that it goes directly to organizations that are making a difference.
With the make IT count program, you have 3 options for the value of your surplus IT equipment:
Throughout India, Homes of Hope has transformed the lives of thousands of orphaned, abandoned, and trafficked girls. In Homes of Hope orphanages, they are loved, fed nutritious food, they go to school. Girls who arrived in ragged clothes and sadness in their souls are now nurses and office workers, fashion designers and computer programmers.

Seattle Lighthouse for the Blind is a successful manufacturing organization committed to making jobs accessible to individuals who are blind. Their manufacturing operations center on making quality products for the Federal Government under the AbilityOne program and producing parts for aerospace manufacturers.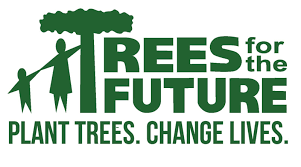 Trees for the Future – Planting trees provides families with more than just food. It provides income, empowerment, unity, leadership, education and even saves lives.  The Forest Garden Program is a simple, replicable and scalable approach proving families with sustainable food sources, livestock feed, products to sell, fuel wood and up to a 500% increase in their annual income.
Year Up Puget Sound – Year Up Puget Sound is a one-year, intensive training program that provides low-income young adults, ages 18-24, with a combination of hands-on skills development, coursework eligible for college credit, corporate internships, and wraparound support. Over 15,000 young adults in the Puget Sound region do not have access to livable wage careers or higher education. Year Up students across the nation are proving that these young adults are capable of adding immediate value to local companies, and we look forward to closing the Opportunity Divide in this community.
Frequently Asked Questions
Find out today how your IT equipment can make a difference!
We're changing the way IT asset disposition is done...