Your Post-Pandemic ITAD Primer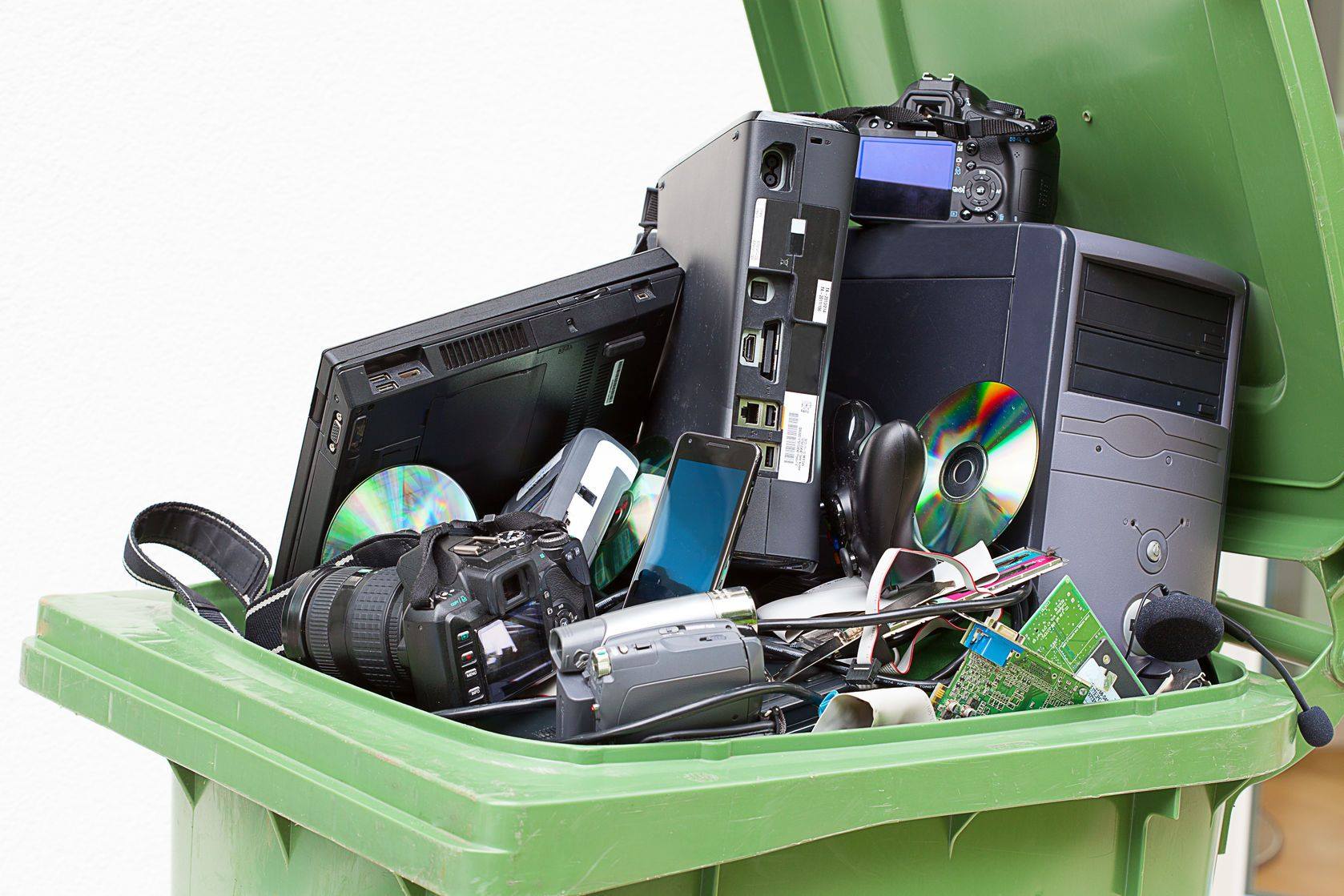 Ideal reset for pre-pandemic wastefulness | Business IT donations triple investments | Use the right ITAD partner for better results
You've spent the last 30 months figuring out how to live through lockdowns, trying not to forget your mask, and scrutinizing which background is best for your virtual meetings. If ever there was a time to rethink something, it's now. So, here's your Post-Pandemic ITAD Primer.
As vaccines roll out, people are looking for things to do. They have spent the last year cleaning up their residence while in lockdown; upgrading their setup for remote work and likely trading out old devices for new. And now, many of us have e-waste we want to remove from our homes. What better way to ease us back into the daily grind of office life than with a company-hosted collection event?
Why Do I Need a Collection Event?
We are creatures of habit. Remember that mask comment? How long did it take you to include mask-wearing in your exit routine? If you're like most of us, you probably still have to run back into the house to grab one. This habitual nature we all deal with needs something more significant than just an email to change. By hosting an event, you create that experiential break necessary to allow your employees to think differently about technology.
Not to mention, the feeling of empowerment a collection event can offer a person with retired technology is better than the hit they receive from their morning coffee. This is because, whether we know it or not, we've been overwhelmed by the technology we've accumulated. Somewhere, in the back of most people's mind is the tally of how much waste they are accumulating as a modern consumer. A release of that stress is a fantastic morale booster.
Evidence of this stress may not be obvious, but I'll bet anything you'll see a smile blossom on employees who drop off their e-waste; knowing their devices are being taken off their hands and properly recycled. By hosting an event as a business, you communicate to your employees that you care. Not only that, but it can serve to communicate to the business community that you're thinking sustainably.
Simplify Your ITAD Process with the Right Partner
Unless you're a business that handles IT assets, you will need a partner to help gather and process your corporate devices. This is where working with an ITAD partner like 3R Technology can elevate your process to something worth tweeting about. An ITAD partner can handle managing certified reuse and recycling, wiping or destroying data storage, and the logistics of packing material for transport and having it picked up.
Using an ITAD provider also allows your business to capture ESG (Environmental, Social, Governance) credit. Beyond that bonus, your business can also donate its own end-of-life IT assets to boost the credit and provide a truly powerful benefit for the community.
With the expertise of an ITAD company, you ensure secure and sustainable protocols for your ITAD process. But there's one more reason that using a service like 3R Technology can ensure success: revenue boost.
Rescue Retired IT Asset Value
In our experience, the majority of IT devices we collect still have some life left in them. Whether refurbished or donated, many devices previous owners see as "old" are perfect for new users. This is especially true with business IT assets, since forced upgrades and low-impact use turns out nearly-new devices every 3-5 years, on average.
A certified ITAD provider has the experience to compute residual value for your equipment. As devices are logged, a valuation is created for what can be realistically refurbished and resold. This return value can then be paid back to the customer, or even–in the case of the Make IT Count program–be donated with an additional match to the non-profit of your choice. This bonus is a great way to get your IT department on board with doing your ITAD right, while simultaneously creating social capital.
Is there an Alternative to Collection Events?
If it's too soon to host an event, given that many people are still working remotely, you can also use our SimplEcycle mail-in program to take care of end-of-life devices. This simple method of collecting electronics allows you to send IT assets via UPS with pre-paid shipping labels and boxes. Through SimplEcycle, we offer certified e-waste recycling, which includes: data destruction, acknowledgement of receipt, and our recycle and refurbishment processing expertise to ensure devices are handled sustainably.
Whether you host your own event, schedule pick-up service, or choose a mail-in program alternative, creating a way for your employees and your company to off-load pandemic-produced electronic waste can be a terrific way to start over. Reset the habits we've formed on a course toward sustainability and reap the rewards of happier employees, better ESG, green PR, and maybe even a little revenue boost. Go to our scheduling page for more information and make the most of your entry into the new normal.